June Stewart Insider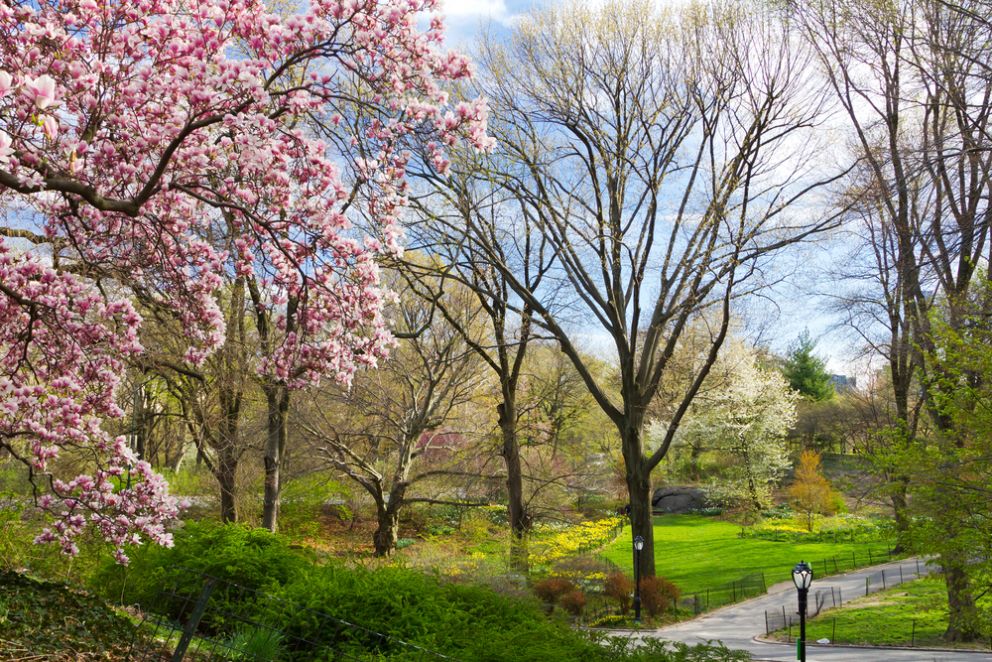 June 1st – June 15th
Take a trip to Brooklyn and stargaze at the Brooklyn Bridge Park
On Saturday, June 1st, The World Science Festival has a night at the park– admission is free – the park has incredible views and this should be a special night starting at 7pm and running through 11pm find out more here: https://www.eventbrite.com/e/saturday-night-lights-stargazing-in-brooklyn-bridge-park-tickets
Immerse yourself in stargazing and storytelling. First, step up to a professional telescope for an intimate look at the Moon, Jupiter, and beyond. Then, sit on the grass for "Deep Field: The Impossible Magnitude of our Universe," created by Grammy® award-winning composer Eric Whitacre. This short film experience reveals the galaxy from the perspective of the Hubble Space Telescope as one hundred members of the LaGuardia High School Senior Chorus provide a celestial soundscape. Stay for an engaging discussion with astrophysicists and the film's creators, who were inspired by the famous space observatory and its singular discovery—the iconic Deep Field.
Visit Washington Square Park and meet some artists.
On June 1st and 2nd enjoy some art at The Washington Square Outdoor Art Exhibit is a twice-a-year happening every Memorial Day Weekend and the weekend that follows and every Labor Day Weekend and the weekend that follows that. The event showcases fine artists and craft artisans from around the New York metropolitan area. The show is a sidewalk show, not a street fair, and has its venue on University Place, starting at East 13th Street and continuing south along the east side of Washington Square Park to West 3rd Street. The southern end of the show encompasses Schwartz Plaza, (aka Bobkin Lane), between NYU's Shimkin Hall and Bobst Library.
Bryant Park Happenings
There are a ton of things to do right down the street at Bryant Park from watching movies on Monday evenings to checking out musicians & jugglers you can see their full calendar of events at : https://bryantpark.org/things-to-do#calendar
Taste of Times Square
Monday, June 3, 2019, 5–9pm
46th St between Broadway & 9th Ave
Taste of Times Square is Times Square's annual outdoor food and music festival, featuring tastes from neighborhood restaurants and flavors from around the world as well as music from NYC performers, dancing, and more. Admission to the festival is free. Dishes will range from 2–6 tickets, with tickets at $1 each. Tickets will be available for purchase on the day of the event and in advance online https://www.timessquarenyc.org/seasonal-events/taste-of-times-square#buytickets.
Museum Mile Festival
On June 11th, the annual Museum Mile Festival offers its visitors free entry to the most famous and popular museums in New York City during a prolonged opening time from 6:00 pm until 9:00 pm. Between 82nd and 105th street on Fifth Avenue, Museum Mile is home to participating museums of the festival: El Museo del Barrio, the Solomon R. Guggenheim Museum, the Metropolitan Museum of Art, The Cooper-Hewitt, The Jewish Museum, The National Academy Museum, The New Gallery, The Museum of the City of New York and the Africa Center. Learn more here http://museummilefestival.org/.
The New York Philharmonic at Central Park
On June 12th at 8pm– take in incredible music - The New York Philharmonic in Central Park at The Great Lawn is located mid-Park between 79th and 86th Streets. The best Park entrances to use are: West 81st Street, West 85th Street, East 79th Street, and East 84th Street. Blankets are a must (no lawn chairs please). Don't forget your bug spray and sunscreen, too.
Calling all Foodies
If you are a FOODIE and want to take a quick trip to Brooklyn to try an assortment of New York food chefs, restaurants and offerings visit Smorgasburg right on the water in Williamsburg starting every Saturday & Sunday starting at 11am at 90 Kent Ave & then walk over to Domino Sugar Park right nearby.
Sample sale picks for the next two weeks
Reformation through June 2nd
150 Greene Street, New York
Sat 10am -8pm and Sun 10am – 5pm
---------------------------------------
Paul Smith through June 2nd – also for menswear
Soho, 151 Wooster Street
Sat 11am-7pm Sun 11am – 5pm
---------------------------------------
Montblanc – not clothing but beautiful luxury items - June 4th - June 7th
NoMad, 260 Fifth Avenue
Tues – Thur 9am – 7pm and Fri 9am – 12pm
---------------------------------------
Eileen Fisher – June 8th & 9th
Eileen Fisher Boutique, 314 E 9th Street
Both days 10am – 6pm
---------------------------------------
One of our favorites - Mara Hoffman June 4th - June 9th
Soho, 150 Greene Street
Tues 9am – 8pm Wed & Thu 10am – 7pm Fri & Sat 10am – 8pm and Sun 10am – 5pm
---------------------------------------
Alice & Olivia from June 10th – June 16th
NoMad, 260 Fifth Avenue
Mon 12pm – 8pm, Tues 9am – 8pm, Wed – Sat 10am – 8pm and Sun 10am – 4pm