May Stewart Insider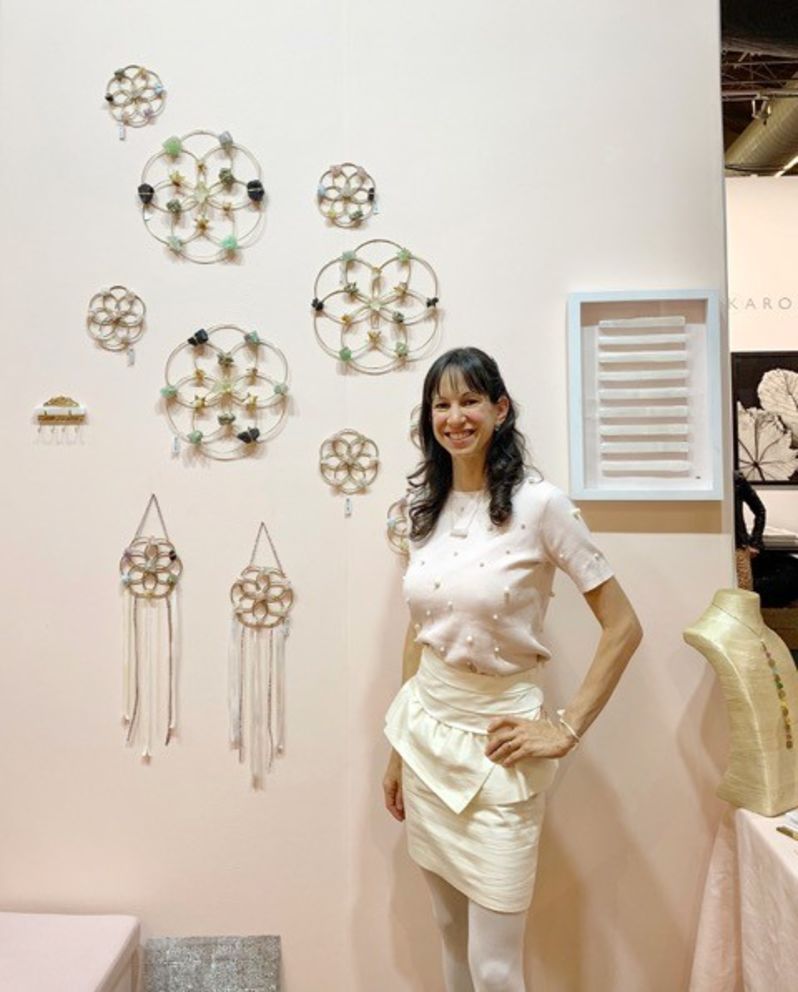 May 1st – May 15th
ARTWORK LOVERS
The second installment at one of our other hotel properties, The Gregory hotel is honoring female artists' installment will be on display this time from Ariana Ost. This is a father daughter business with an atelier based in NYC taking a jewelry approach to lifestyle design. The mission is to elevate the everyday experience through decorative objects that inspire wellness and joy now through May 15th.
------------------------------------------------------
RANDALLS ISLAND & CHERRY BLOSSOM TREES
Such a pretty place to visit & it is free - on May 4th - Head to Randall's Island for an afternoon of free outdoor fun during the park alliance's annual pink-petal festival. Take in those gorgeous views of Hell Gate Bridge and Urban Farm while you take selfies with the cherry blossoms. At the event, enjoy live music, make paper flowers and kites & more. Starting at 12pm
------------------------------------------------------------
Last Chance to See Before May 12th: FRIDA KAHLO at The Brooklyn Museum
Frida Kahlo: Appearances Can Be Deceiving is the largest U.S. exhibition in ten years devoted to the iconic painter and the first in the United States to display a collection of her clothing and other personal possessions
Brooklyn Museum 200 Eastern Parkway, Brooklyn
Wed, Fri, Sat & Sunday 11am -6pm and Thursday they are open till 10pm
Paid Entry of $16.00
-----------------------------------------------------------
CALLING ALL FOODIES
If you are a FOODIE and want to take a quick trip to Brooklyn to try an assortment of New York food chefs, restaurants and offerings visit Smorgasburg right on the water in Williasmburg starting every Saturday & Sunday starting at 11am at 90 Kent Ave & then walk over to Domino Sugar Park right nearby.
-----------------------------------------------------------
FASHION LOVERS = HERE ARE SOME OF OUR SAMPLE SALE PICKS
Cushnie
One of our favorites is having a sample sale for their womenswear styles at 80% off
May 2nd 2019 to May 3rd 2019
Cushnie Showroom, 251 West 39th Street, 8th Floor, New York, 10018
Both days 10am – 6pm
Kooples
From the UK has some of the coolest looks for men & women
Thru May 5th
Wed & Thurs 10am – 7pm Fri & Sat 10am – 8pm and Sun 10am – 5pm
260 Sample Sale - Soho, 150 Greene Street
RIFLESSI
Great sample sale for the guys with suits from Brioni, Brunello Cucinelli, Caruso, Ermenegildo Zegna, Kiton,
You might want to reach out and RSVP ahead of time for updates at riflessi@riflessi.us
May 3rd 2019 to May 10th 2019
Riflessi, 49 West 57th Street
Rebecca Minkoff
Is one of the best sample sales to find a great deal on one of her awesome bags or looks…
May 7th 2019 to May 12th 2019
Tues 11am-8pm, Wed – Sat 10am – 8pm and Sun 10am – 5pm
260 Sample Sale - NoMad, 260 Fifth Avenue
Rachel Comey
If you love this womenswear designer you have to visit the sale while you are there walk around Little Italy and NoLita hanging out in some of the sweet cafes
St. Patrick's Youth Gym, 268 Mulberry Street
May 10th and 11th
11am – 3pm
Nanette Lepore
May 14th – May 17th
May 14th 2019 to May 17th 2019
9am – 7pm each day
225 West 35th Street, 17th Floor at the showroom
There'll be New Spring styles for $95 to $195 and samples for just $20 to $95 at this Super Sample
Who Doesn't Love Shoes ?
Shoe-Inn is having their sample sale
May 13th – May 18th
260 Madison Avenue, Corner of 39th & Madison, New York, 10016
Everyday 9am – 7pm